D.A. Graphic Images is a full service custom print department and graphic design agency. Based in Seattle, WA with an additional office in Shenzhen China, we specialize in serving both entrepreneurs and corporations in creating some of the most unique graphics and durable prints.
We provide affordable solutions and the quickest turnaround times in the industry. Contact our team today for a FREE project quote!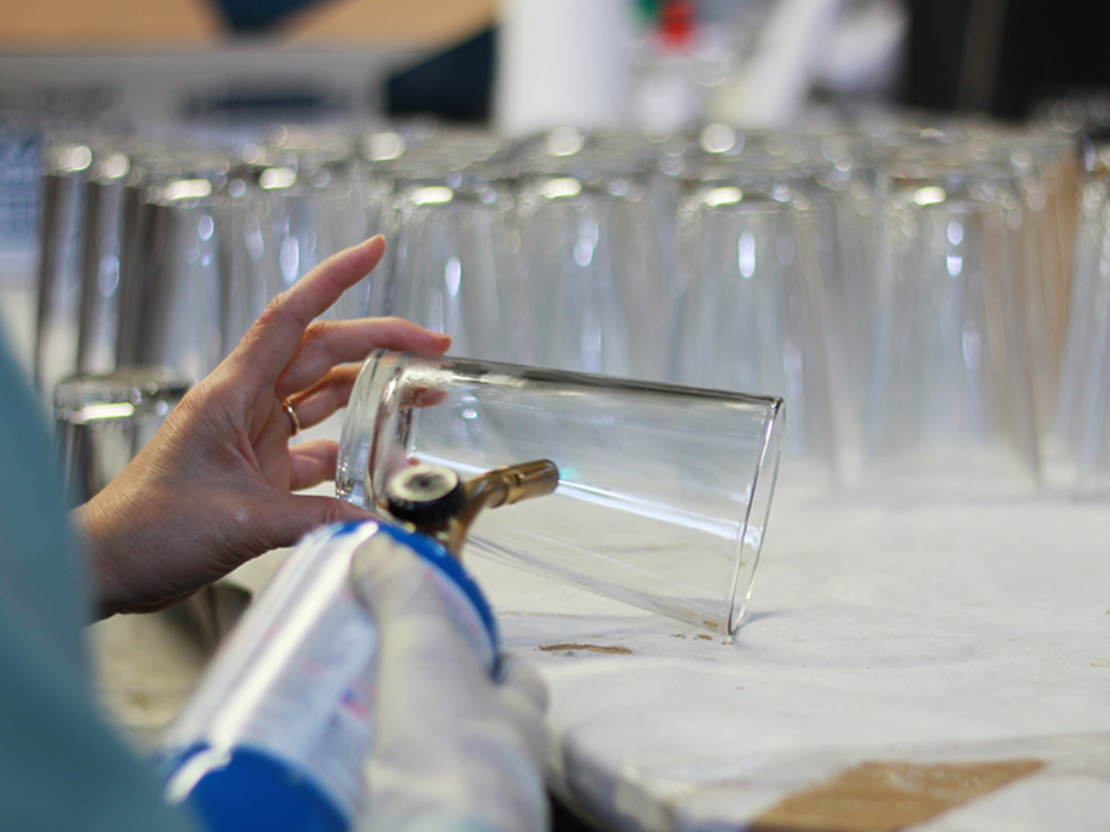 D.A. Graphics works with hundreds of companies across the U.S. and the world, with most in the Pacific Northwest. We represent local and global brands, and start-ups to well known companies. Our goal is to always find an end solution that fits the needs of our clients such as our few displayed below.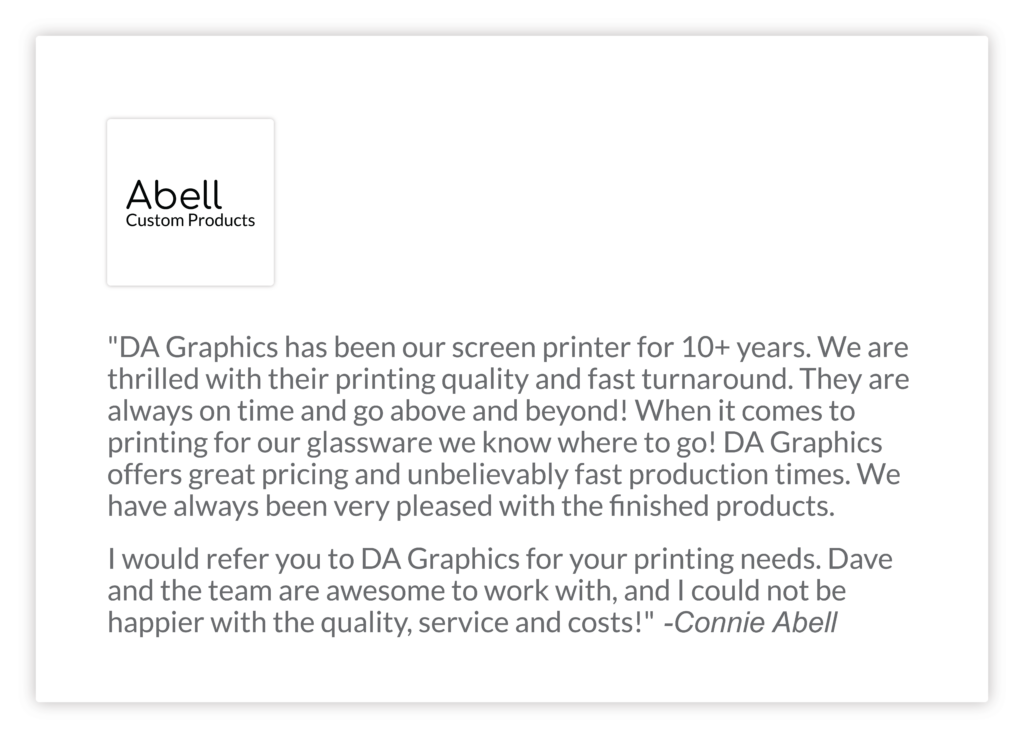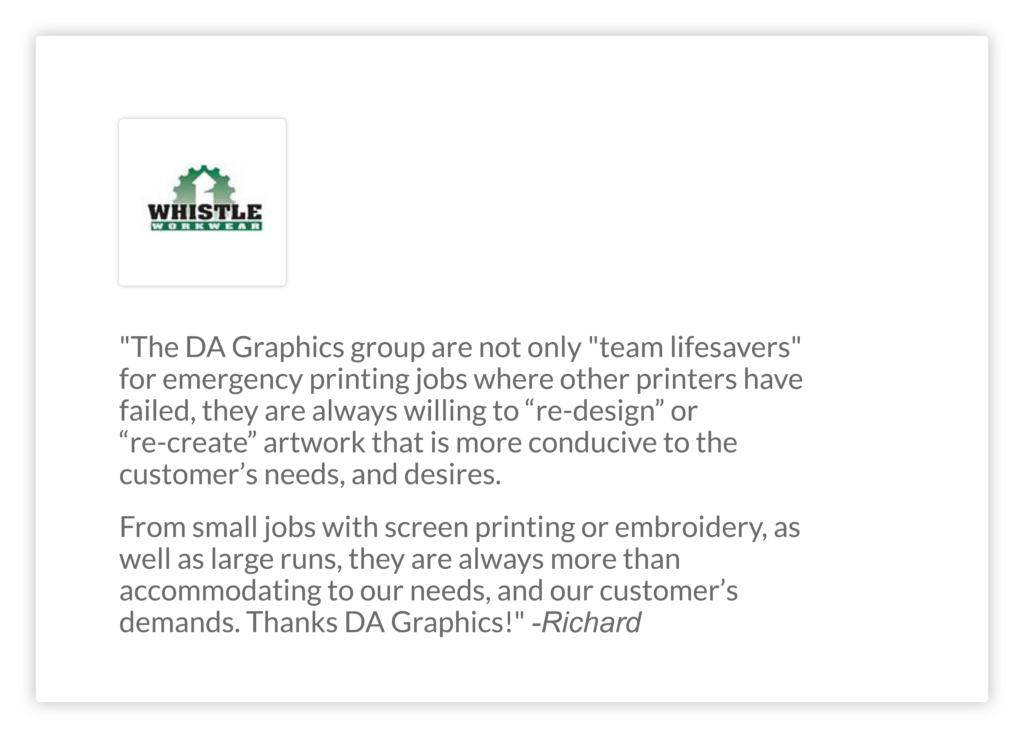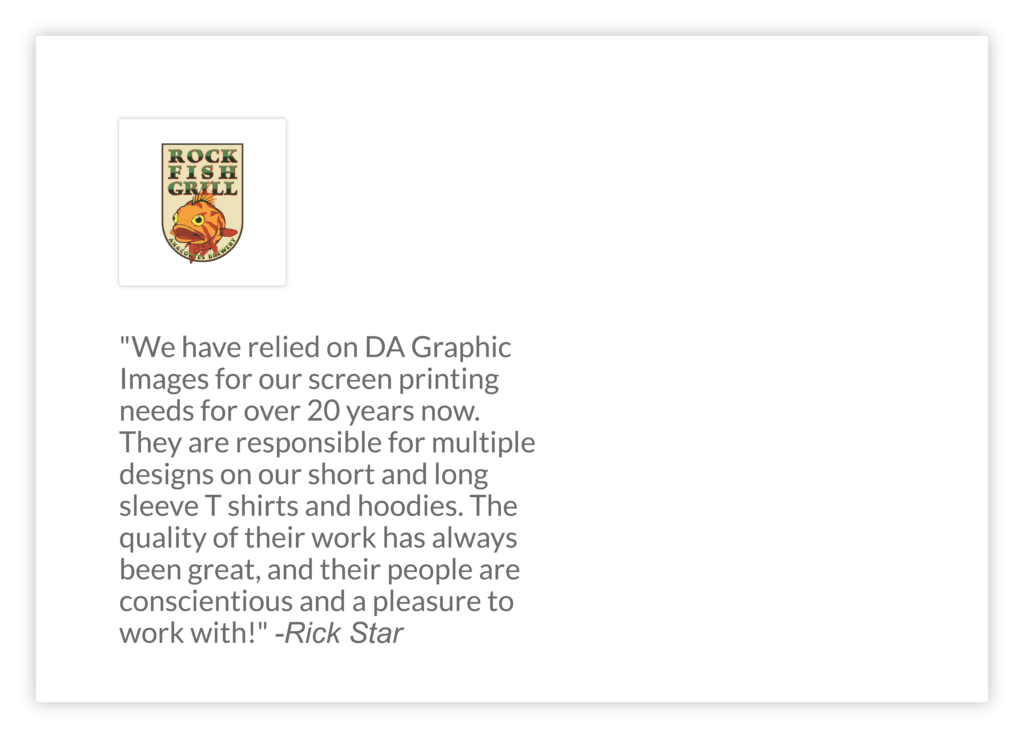 Let's make something inspiring together!
There's nothing we enjoy more than the infinite possibility of a brand new project at D.A. Graphic Images.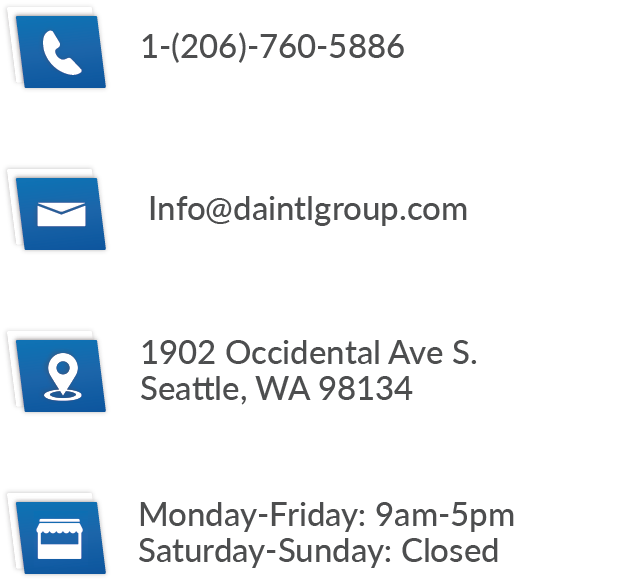 Make sure you're following us on social media
To stay up to date on our product offerings. 
SENDING YOUR ARTWORK TO US
In order for us to quickly start production on your product, simply send us your artwork via email to [email protected]. A member of our team will handle your artwork personally where we will happily send you proofs of your product before ordering.
To maximize the quality of your product, we prefer vector file types: .AI. Additional art assistance may be required to process other artwork files,
but we also accept high-resolution: .JPG .PNG .PDF .SVG .TIF .BMP .EPS